How Do I Create A New MagnaStor Client Account?
Creating A New Client Account
After you install MagnaStor, you will be automatically prompted to either create a new MagnaStor account, or log in with your existing account. To create a new account, fill in the form titled "New MagnaStor Users".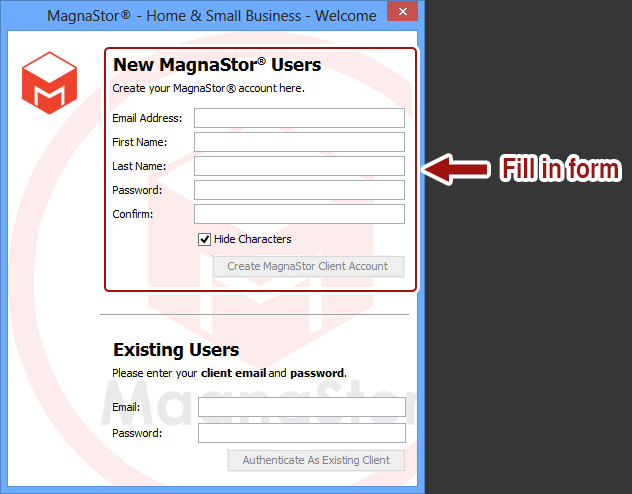 What is the password field used for?
The password you enter here is only for accessing billing information associated with your account, and is only used for purchases and administrative authorization. Your choice here does not affect the security of your volume data. Volumes are each individually secured with their own passwords, which are separate from this billing-only password.
Once you fill in the form, click "Create MagnaStor Client Account" to create your account.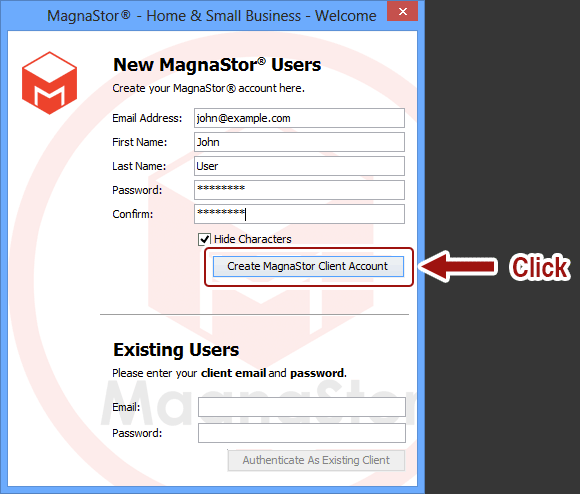 Once your account is created, you will receive a confirmation message.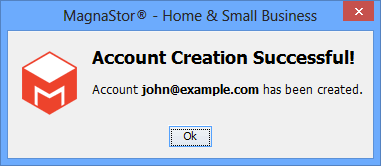 Dismiss this message and you can proceed to the next step - creating your first MagnaStor volume.